I'm sure you have a lot of questions so let's dig right in!
Put simply, Affiliate Marketing is the Internet version of commission sales. You make a deal with a business where they agree to pay you some quantity of cash to show their product or ad to visitors at your site and convince them to go to that company's website and do something.
That something might be as basic as clicking the ad itself (Pay Per Click), identifying themselves to the advertiser for additional action (Pay Per Lead), or getting the visitor to purchase something, either immediately or within an agreed upon timeframe (Pay Per Sale).
I remember reading about Linkshare, also known as Rakuten,  when they were first starting out. They always struck me as smart people with a great concept. BeFree, another early affiliate network that is now Commission Junction, was another business that got in early to affiliate marketing. These companies connect affiliate marketers to companies who will pay a commission per sale. Both are now huge and doing quite well.
The dot com era is what likely caused an uprising for affiliate marketers. Google's Adsense, integrated with a growing economy and the Internet, brought business and e-commerce in general back to robust development.

Can you get rich from affiliate programs? Can I quit my job if I invest in Internet Marketing?
First of all, don't expect to get rich overnight. Not to mention, there is no such thing as getting rich quick. Making money through affiliate marketing takes time and patience. One example of a man who has mastered affiliate marketing and who therefore makes a pretty penny with it is Michael Cheney. He has many of his own products that many affiliates sell for him, however, this didn't happen to Michael overnight. He has put years of learning and experimenting with Internet Marketing under his belt, subsequently allowing himself to become an expert in the field.
My very first observation in returning into the online world after six years offline is that the people who appear to be making the most money are the ones who have their own services and products that they sell to individuals like you who want to generate income on the Internet. Ideally you should focus your aim on making your own products, at least in the long run. However, most Gurus started out promoting other people's products, including me.
Get people to visit your website. Engage them with your material and your ideas. Get them to do something that will make you money while still providing value for them. Your visitors must feel that paying for your product is well worth it. If you put value first, the money will come. It's a great idea to double check the info or services you are selling for value, even if it means having a third party review it for you prior to offering it. The more people you can get to your website as a result of providing quality content, the more chances you have to get individuals to take the actions that benefit you and them both.
Considering that you're reading this post about affiliate marketing I am presuming you have something in mind to get started on your journey to financial freedom. That is the biggest step; committing to something. just know that this is going to be a long process with a pretty large learning curve. These are going to get hard at times and you WILL want to give up. Don't give up my friend. If they can do it, you can do it!
Here are some examples of websites that make money:
A Facebook.com support site has 60,000 special visitors a day and makes about $1.8 M each year.
A totally free tattoo site has 1,500 visitors a day and makes about $6000 a year.
A weight loss blog site has 1,600 visitors a day and makes $36,000 a year.
A recommendation, encyclopedia and dictionary website has 1,800 visitors a day and makes $2,400 a year.
Just how much will you make? All of it depends upon the nature of your site and how great the content of your site is. How the advertisements are incorporated into the website and if you have selected the right deals for your audience are also other factors.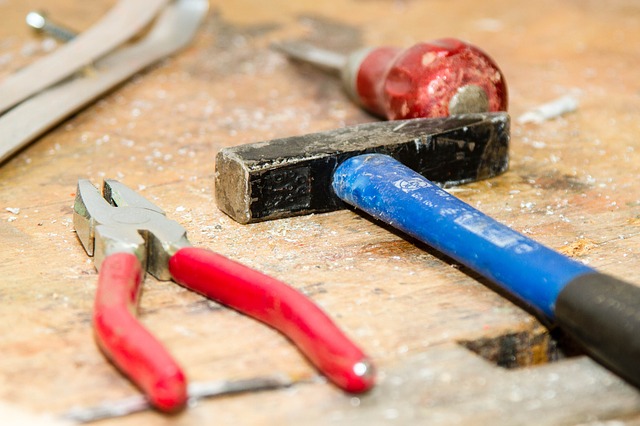 What Tools will I Need?
Link overload WARNING!! You are going to learn a lot of different trades to become an affiliate marketer. Once you have a better idea of how it all works I would look into outsourcing some of your workload, however, we'll get into more of that later. First, you should figure out which angle you would like to take and which niche you would like to get into and come back to this list when you are ready to put it to use.
First Things First – Set up a Website
Namecheap – Super cheap. Use them to buy your domain name. You'll have to point your domain name to your host's DNS. Most hosting companies have tutorials on this.
BlueHost – Famous among internet marketers
GoDaddy – Not my top pick for hosting but it does have a fantastic domain manager if you are managing multiple sites.
WordPress – Free platform on its own but  you can install this through your host also (recommended so you can have your own domain and more control of your website) in just a couple of clicks; again your host should have a tutorial for that. I recommend this route if you don't have any programming experience.
Visit our WordPress Tutorials page to learn how to get your site up and running using WordPress (free resource).
Get Yourself an Awesome WordPress Theme
Genesis – Very popular theme for blogging
Handy Worpress Plug-Ins for Affiliate Marketers
WooCommerce – If you think you'd like to get into the ecommerce business; this plug-in is loved by many
EasyAzon – Great Plug-in for Amazon Review Sites
WooZone – Perfect for niche Amazon Stores
Pretty Link – Makes your affiliate links shorter and look more natural
Sumo – Handy little Plug-in that has a wide range of features
Improving Site Speed
Be cautious when using these tools for site speed. Some are not compatible with certain themes and may cause things to go haywire…trust me when I say I learned this the hard way! On a side note, always back up your site before making changes…always!
General WordPress Plugins
Advanced Ads – Helps you place Ads on your site with the goal of making money from them.
Search Everything – Free plugin that allows you to restrict specific posts and pages from showing up in your internal search results.
Performing Keyword Research
SEMrush – This is my favorite keyword research tool and is more than merely a keyword tool. Check out my full post on how I use it to increase traffic and revenue via this tutorial.
SpyFu – Another keyword research tool I use. It also has some kickass link building research and outreach tools. Check out my full review here.
Answer the Public – Free tool that shows you the questions people are asking around specific keywords.
Google's Keyword Planner – One of the classics
Search Engine Optimization
Content Creation
BuzzSumo – Awesome tool for finding new content ideas and doing competitive intelligence research surrounding the content your competitors are producing.
BlogaShop – Pretty cool tool that will spin PLR content that you place into your blog.
Grammarly – An awesome grammar checking tool. I don't publish a single piece of content without it. Full review here.
Content Ideator – Helps you brainstorm for potential topic ideas. The free version is limited, but still allows you copy topic ideas to a clipboard and export them.
Be sure to check out my full, detailed guide to generating kickass content ideas.
Email Marketing
Aweber – There are a ton of email marketing services out there – but after testing quite a few – this is the only one I use and recommend.
Optinmonster – The service I use to implement popups to acquire additional newsletter subscribers on my sites. Find out why I recommend popups here.
Affiliate Networks
Other Monetization Methods
Business Books
Social Media
Running Your Business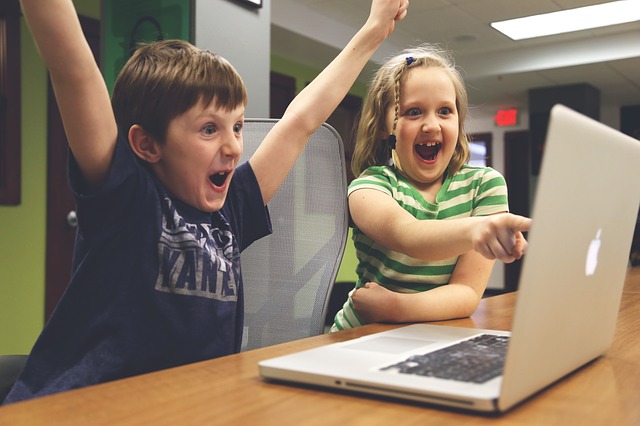 Congratulations! You've made it through a very long and thorough post. Look, once you have a pretty good idea of how affiliate marketing works this whole process is going to be so much easier for you, as a matter of fact, experience is the quickest way to learn affiliate marketing and I promise that if you can convince yourself to keep going and never give up; you'll see everlasting results and hopefully find a way out of financial hell. Build your own path!

Copyright secured by Digiprove © 2018 Jessica Zeitz
Latest posts by Mr. Affiliate (see all)